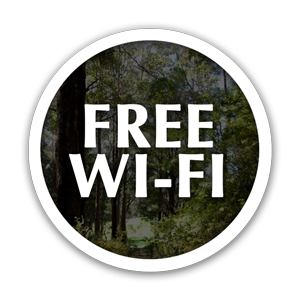 Take in the valley views,
from the luxury of your deck
---
Spa accommodation in the forest-lined pastures of Denmark, WA.
This remarkable holiday retreat is set on a hillside overlooking the beautiful Scotsdale Valley.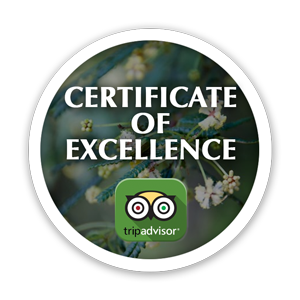 Where the forest meets the sky
Enjoy spa accommodation at this luxury eco-retreat.
At Karrak Reach we offer a choice of 3 accommodations, all of which you will find stylishly appointed and comfortable.
Luxury spa bathroom
Open plan living, kitchen, dining lounge
Balcony decking with outdoor dining and BBQ
Stunning views from every room
Click on one of the chalets below for a list of features and facilities provided.

We were lucky enough to stay at Karrak Reach for 3 nights and found it to be a great place to recharge in stunning surroundings. The hosts were great, friendly and helpful, especially when the big kid in our group wanted to feed the animals!

Beautiful views, very peaceful. Loved the animals. The property has everything you would need, is very comfortable and spotlessly clean. Loved having a BBQ on the veranda in the evenings and watching the stars. Highly recommend.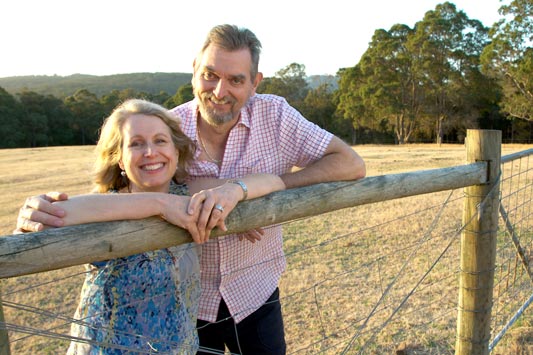 Discover your secluded, tranquil oasis, surrounded by the delights of the Scotsdale Valley.
The breathtaking views stretch out from your window, over the paddocks, dams, and off into the rambling valley distance. Meanwhile, just behind your chalet stands 50 acres of karri tree forest, with trails to explore the local flora and fauna. A small holding of farm animals, alpacas, goats, sheep and cattle also share the property.
"Many guests love to be introduced to our hand reared farm animals, which is something we are a very happy to facilitate on request."
John
Premium location for lovers of art, food, wine and nature.
Karrak Reach Eco Retreat is a convenient and pleasurable drive into town, or to one of the many beaches along this incredible stretch of coastal forest. The property rests a serene distance from the Denmark tourist road. This fabulously scenic drive weaves through many of Denmark's hidden treasures, forest walks, art galleries, wineries, and restaurants.
Visit our Location Page to see the
wonderful attractions of the Scotsdale
Valley and beyond.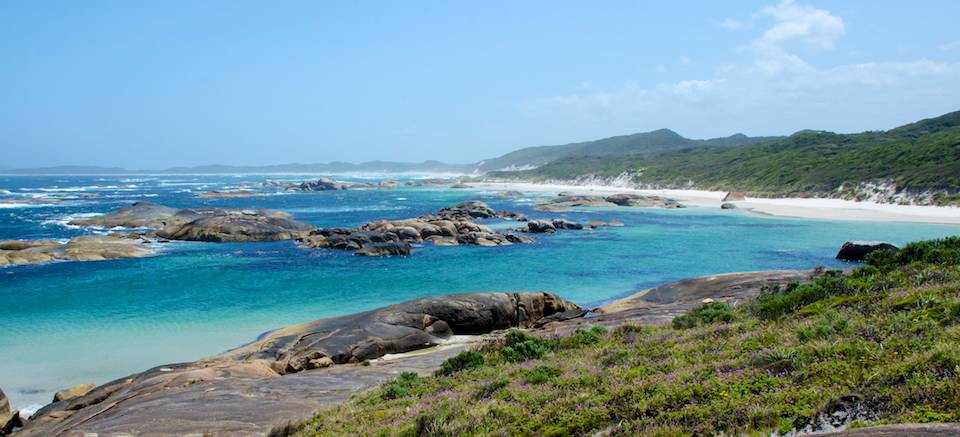 "The surrounds of these chalets is perfect and really makes you feel as though you are out in the woods and allows you to experience some nature 🙂 The animals are gorgeous and I loved listening to them munch on grass as I had my morning coffee. The chalets themselves are neat, spacious and the cleanest I have ever seen. Everything you need to be as self sufficient as you need. We met Rhonda while settling our bill, she was lovely and had some great suggestions for things for us to visit in Denmark. The main town is about 10-15 minutes drive."
Steffanie C, April 2017.
Pets welcome on request.
Conditions apply.
Karrak Forest Retreat is the perfect getaway for families or couples wanting a luxury stay where their pet is made very welcome.
Karrak Reach is an eco-retreat with a strong environmental ethos
---
All chalets are solar passive, utilise solar electric power and rainwater, and are fitted with energy efficient appliances. The chalets also use a "Biolytix" state of the art recycling system.
"We are committed to improving upon our reputation as an eco retreat. The property abounds with wildlife and is a bird watchers paradise. Guests wake up every morning to choirs of kookaburras and magpies, and each evening share magnificent sunsets with the kangaroos.
It is a wonderful place for guests who love and respect nature. That's why we work hard to develop better and more sustainable infrastructure and processes, and new ways for guests to enjoy the property."
John